History and Expansion

Steinway & sons is an American-German piano company founded in 1853 in Manhattan by Heinrich Engelhard Steinweg a German, piano builder.
As the company grew, it opened a factory in New York City, US and another in Hamburg, Germany. The queen's factory would make pianos sold in America while the one in Hamburg would supply the rest of the world.
Steinway & sons remains a prominent piano company, with vast experience in making high-quality pianos.
Numerous awards and recognitions have been directed to Steinway & Sons, and for example, the company received its first gold medal in 1855 in New York. Between 1855-1862 the company had received 35 more gold medals.
In the 1860s, Steinway & sons had increased their production base to 1800 pianos annually, and this was made possible by a large workforce of three hundred and fifty men.
In 1988, Steinway & Sons made its 500,000th piano, and by the year 2000, they had added 50,000 more pianos.
The company is known to organize concerts, for example, in 2003 when it was their 150th anniversary, and a three-day concert series had been organized.
Steinway brothers loved to display personal affection for their favorite pianos. The way they did, it was to leave handwritten signatures on some of the grand pianos they recognized as their finest creations.
One such example is Steinway D-274 no 451728 – the outstanding grand piano bearing not one but two signatures of the Steinways – a really rare thing to see.
How Steinway & Sons Piano Company Remained a Family Affair

One of the major reasons why Steinway & sons remained to give unique instruments is because the company was a family business. Below is a history of the family lineage.
Heinrich Engelhard Steinweg, the founding father, used to make pianos in his house located in Seesen, Germany. In 1850 he migrated to America together with his wife and eight of their nine children.
In 1853, he founded Steinway & sons company. The first piano made in that company was given the number 483 because Heinrich had built 482 pianos while in Germany.
In 1865, a letter was sent to C.F Theodore Steinweg in Germany requesting him to go to America to take over the leadership of the family business. This was due to the death of his brothers Henry and Charles due to sickness.
For the next 15 years, Theodore worked in collaboration with his brother William Steinway, and they established a community with many facilities including, a new factory, servant quarters, library, post office and many more.
To reach many customers in Europe, William and Theodore established a new piano company in Hamburg (1980). The company in Hamburg and that in New York would later work in collaboration by exchanging ideas and technologies.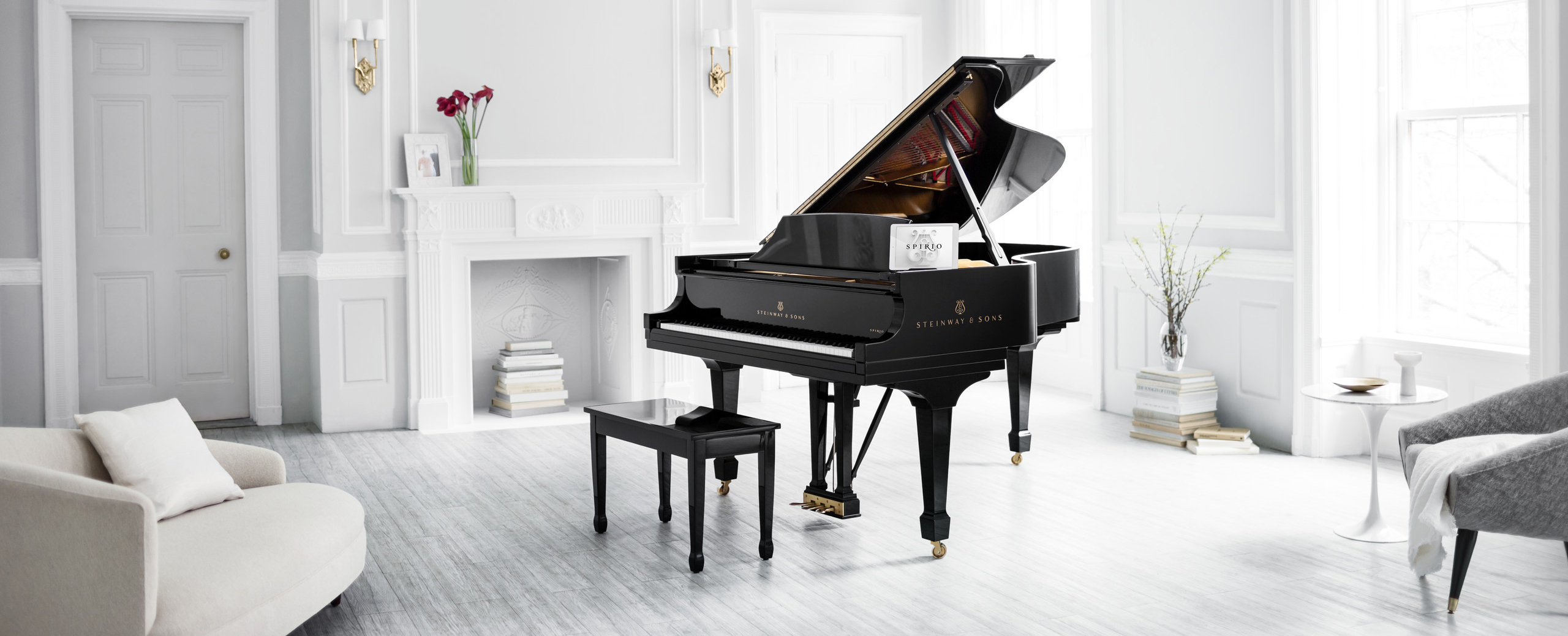 Theodore would then be the head of the company in Germany while William was in charge of the company in the US.
Theodore was innovative, and he made numerous improvements on the type of pianos he made. On the other hand, William was successful in marketing.
In 1857, Steinway & sons made their 100,000th piano, and in 1903, it was given to the white house as a gift.
However, in 1938 the 100,000th grand piano was replaced with the 300,000th piano. To this date it remains in the White House.
In 1937, Henry z. Steinway, the great-grandson of Steinway, the founder, graduated from Harvard University and joined the family business.
He became the president of the Steinway & sons company from 1955-1977 and was the last president of Steinway.
The second world war affected piano sales in Germany, with less than a hundred piano sold in a year. Then, the company was struggling financially.
In 1972, there were workers strike, a long-running financial struggle and legal expenses and other family members had shown less interest in running the family business. With such struggles, the company was sold to CBS.
Henry died on September 18, 2008, at the age of 93 years.
In 2013, Paulson & Co. offered to purchase Steinway & Sons piano company. In September the same year, they finalized the deal and acquired the company.
In 2015, Steinway made its 600,000th piano which took over four years to build. It was priced at $2.4 million.
Conclusion

Steinway & Sons piano company are considered the best piano manufacturers in the world. The company has made over half a million high-quality pianos that have been sold around the globe.
The article above can be of help to anyone seeking information about the company.